Human Brian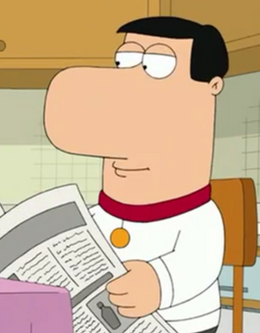 Human Brian
Human Brian is a human version of Brian that can be found in episode 1 of season 8, Road to the Multiverse. He is found in the reverse universe where the roles between dogs and humans are switched. He escapes the universe with the original Brian and Stewie in hopes of leaving his horrible life in the dog controlled world and seeing what he can make of himself in the human controlled world. The episode ends with him walking off, the mystery shrouded around his future, until he walks into the street, gets hit by a car, and presumably is killed.
Ad blocker interference detected!
Wikia is a free-to-use site that makes money from advertising. We have a modified experience for viewers using ad blockers

Wikia is not accessible if you've made further modifications. Remove the custom ad blocker rule(s) and the page will load as expected.