Duron Williams is a 18 year old boy and the younger brother or DJ Williams and the older cousin of Riley and Dre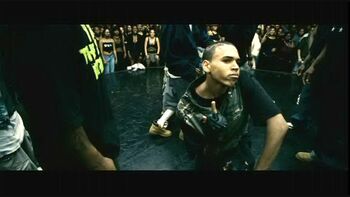 Parker. Duron has visited Quahog, Rhode Island with his brother DJ to see how Riley was doing for the past 4 years. According to Riley, he and DJ had always made him laugh when he was little.
Relatives
Edit
Riley Parker (cousin)
Dre Parker (cousin)
Sherry Parker (Aunt)
Sherry's Husband (Uncle, deceased)
DJ Williams (brother)
Stewie Griffin (cousin)
Chris Griffin (cousin)
Meg Griffin (cousin)
Bertram (half cousin, deceased)
Brian Griffin (family dog)
Ad blocker interference detected!
Wikia is a free-to-use site that makes money from advertising. We have a modified experience for viewers using ad blockers

Wikia is not accessible if you've made further modifications. Remove the custom ad blocker rule(s) and the page will load as expected.